Pamela Tripp and Dale Simmons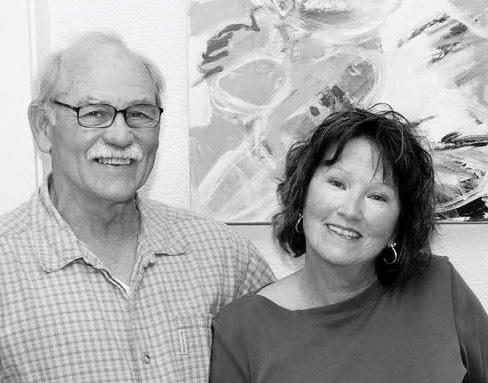 Dale Simmons has worked in clay for 30 years and seeks to create forms that are finely uniform in thickness and elegant in form. Twenty five years ago Dale's wife Pamela Tripp, an artist herself, introduced surface design imagery. Considering Dale's forms as a new substrate, Pamela's personal artwork was transformed into the natural designs found on their collaborative pottery today. Though the imagery may repeat, no two works are alike. With freehand embellishment, Pamela compliments the  forms first created by Dale.
The couple have always lived and worked near water and wooded lands. Their pottery reflects the proximity and beauty found only in the natural environment. Both Pamela and Dale maintain a studio in Baldwin, MI and Waveland, MS.