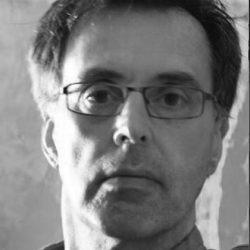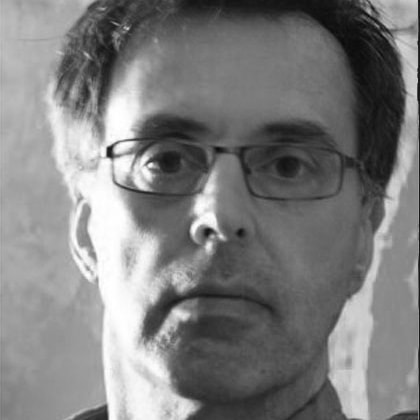 About the Artist: Skot Horn
Making a conscious decision to pursue this creative, solitary, activity is a challenge constantly tested. There are daily obstacles to be hurtled before the pencil is finally allowed to touch paper or brush to canvas. Spontaneity is an important quality in Horn's work that, ironically, he works hard to achieve. Over the years, Horn has discovered that his last piece of work has always been his best and harshest teacher. Allowing intuition to freely guide his hand has led to endless unexpected discoveries and personal insights. A wide variety of personal imagery consistently returns in Horn's work. Some subjects are worked through and forgotten, only one day to reappear. Horn received his BFA from the School of the Art Institute of Chicago.
The crowds of people, buildings, city streets, and the many life experiences that he had in the ten years that he lived in Chicago appear frequently in his work. Horn's life and work in Toledo, though more reflective and contemplative, is always experimental. As the years accumulate, so do life experiences and the desire to create is a driving force that propels him, making marks along the way. Horn was born in Fremont, Ohio, a small Midwestern town and raised with three siblings. His earliest memories are of playing with simple wood blocks and watching watercolors flow freely from his brush. Channeling truth as innocently as the child Horn once was is a goal he strives for in his art.