Comets!
7w x 7.5h x 7d in
$150.00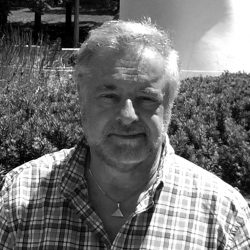 About the Artist: Tom Marino
Tom Marino's work uses various glazes to create contrasting effects on classic vessel forms. The imagery often portrays skyscapes, landscapes, flames, wind, and other designs in an abstract, painterly way. Concepts regarding light, space, and time are explored and relate to both their literal and symbolic meanings. The atmospheric imagery is meant to convey the power and inspiration of light. Light for the artist represents a personal search and aspiration that can lead to transformation. The porcelain is high fired under heavy reduction. Marino uses multiple glazes and slips including his own glaze formulations which utilize his extensive background in chemistry.
Marino's work  is included in many private and public collections including the Canton Museum of Art, the Crocker Museum of Art, the American Museum of Ceramic Arts, the Zanesville Museum of Art and the Block Museum. He has exhibited broadly including the Zanesville Prize in Contemporary Ceramics, SOFA Chicago, the Ohio Designer Craftsman Guild "Best Of", the Toledo Area Artists Exhibition at the Toledo Museum of Art, a one-person exhibition at Zanesville Museum of Art and the 11th International Ceramics Competition in Mino, Japan.