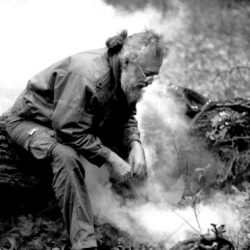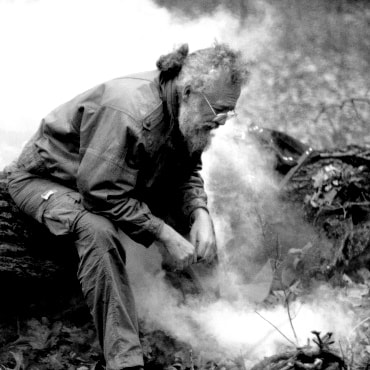 About the Artist: Ladislav Hanka
Hanka draws upon the fish, toads, and trees of this land to create graphic meditations on life, death, and transfiguration.   He does so, not only because nature is the mirror in which he finds his own existence most meaningfully reflected, but also because moving past self-reflection and recognizing intrinsic value in the other is more fulfilling – an extension of one's consciousness beyond utilitarian perspectives – an opening of one's self and thus an act of grace. Lately that work with nature includes Hanka's collaborations with honey bees into whose hives he has placed his etchings, allowing the bees to add an accretion of wax as they themselves see fit in an interspecies act of  creative collaboration. Since earning an MFA in 1981, Hanka has had over 100 one-man shows, sells from 25 galleries,
and has work in about 100 public collections – mostly N. America and Europe.  Hanka has illustrated books and magazines, published several catalogs, created about 30 hand-made books, designed dozens of beer and wine labels; a few CD covers & book jackets; and signs & architectural elements.  He has done what an artist does to get by but by far the most important is that unlike the vast majority of his colleagues with degrees in art, he is fortunate to still be in the studio.  The Permanent Archive of Hanka's works, books, proofs, documentation, and correspondence is housed at Special Collections: Western Michigan University in Kalamazoo MI.