Reverie
7.5w in
$625.00
1 in stock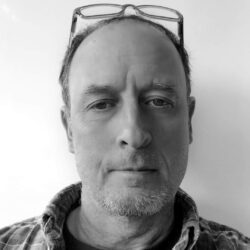 About the Artist: John F Marok
"I work from direct observation and also from my imagination. The figures, objects and places in my paintings are all something I have seen but they have been filtered through my interior world. This gives my work both a personal and universal quality. When I've completed a painting I feel as though I've met a stranger that I somehow also know ... that lovely, magical feeling of recognition, of déja-vu".
Born in Montreal in 1960, John F Marok graduated from John Abbott College and Concordia University with an emphasis on painting. He is the recipient of the Queens Jubilee Medal, has been awarded Grants by the Canada Council and from Quebec's ministére  de la Culture and has painted and completed research residencies in Europe and Canada.
For the past 25 years John has been living and working in the countryside near Wakefield, Quebec where he maintains his full time art practice.